Searchlight is an advertising agency based out of Burlington, Vermont who specialize in helping HVAC companies create and roll out effective campaigns to grow their business. 
My work with Searchlight Advertising started as an unpaid internship during my senior year of college, but they became a client of mine as I started working for them as a part time freelancer. I was able to work on many different designs during my time with Searchlight, and I learned a lot about the business side of marketing that I hadn't previously been exposed to. 
One Sheets and Case Studies
These designs were quite possibly the most difficult projects I've worked on with Searchlight because of the density of the information that was required to be displayed. Finding ways to make a pdf visually appealing, while also conveying crucial information was challenging but I'm proud of the outcome and what I learned from the process.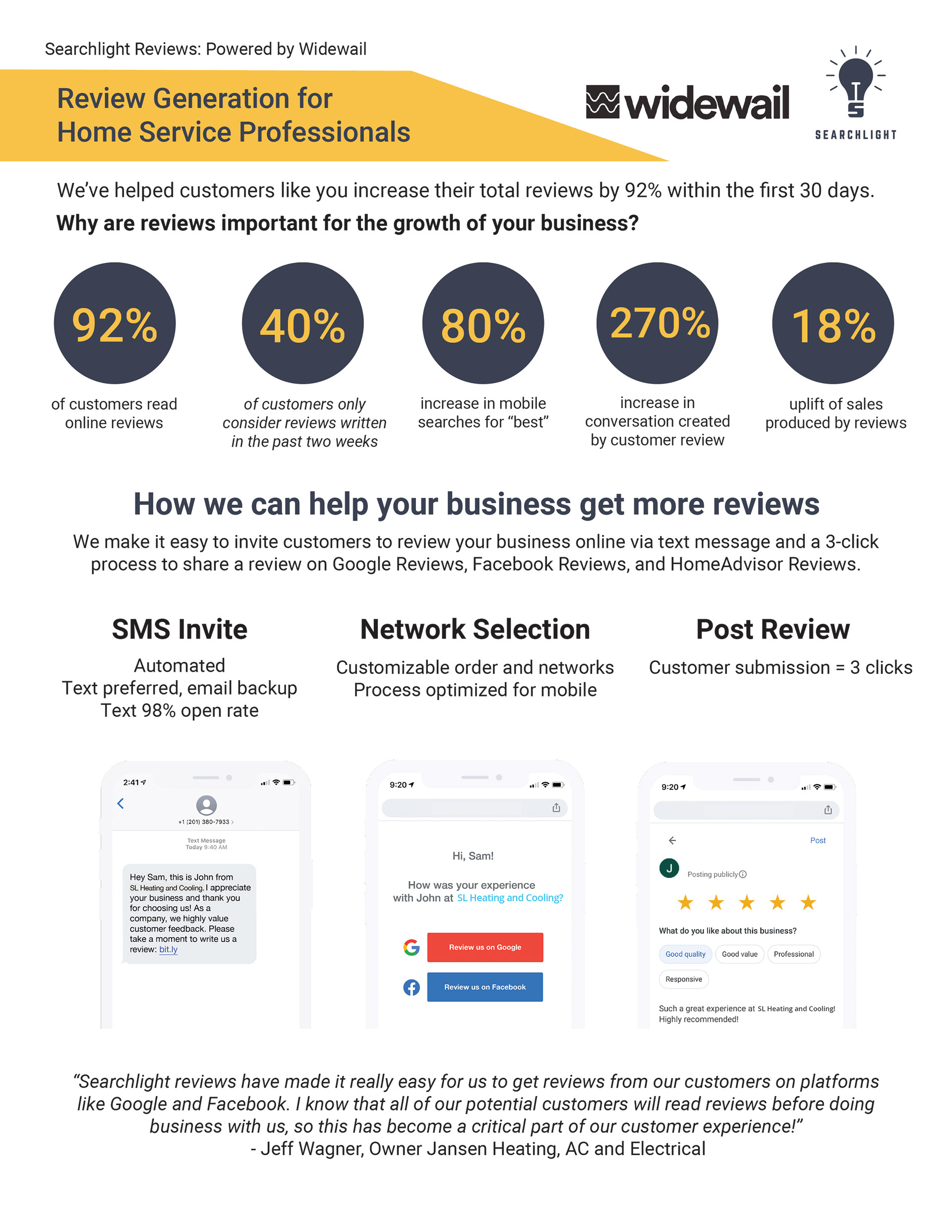 Client Facebook Campaigns
The bulk of the designs that I created for Searchlight were ads that would be included in campaigns that would roll out for their 18 HVAC company clients. Over the course of 9 months I created 28 different designs for various campaigns which would be adjusted to fit each companies branding. In total I have created a little over 500 ads for Searchlight. Below are a few examples of those designs. 
When I was interning with Searchlight I was added onto their Facebook business manager account so I could evaluate how my ads were performing, and base future designs off of the most successful ones. The ad sets I created for CM Heating (above left) performed the best, with an overwhelming
1.2 million views
, and over a
half of a million clicks
- many resulting in purchases or consultations from the business. 
Banners, Company Ads, Etc. 
Along with creating designs for Searchlight's clients, I was sometimes asked to create designs for the agency itself. Below are some examples including, a Facebook banner, a billboard ad concept, and a short logo animation for the employee's email signatures.